Brothers and Sisters in Christ, this Blog is entitled
"HisBook"
Please free feel to share your personal experiences of trials and triumph to Glorify God, in that you may provide a blessing of hope for your fellow brethren. You are welcome to include a Bible scripture in relevance to your experience.

Glory to God!!!
Please view the press release link below for The Appointment: t He Appoint Men t
I pray your blessings in the Lord and ask that you continue to share this powerful message of reestablishing a new personal relationship with God.
http://www.prweb.com/releases/2015/09/prweb12961691.htm
Oftentimes, it seems close to impossible for me to remain in the character of Christ; especially when I am being challegened by the enemy. The Spirit of the Lord continues to remind me that I am to die to self and put on Christ daily. Sometimes my anger wants to reap vengeance on those who have wronged and mistreated me, but I know that God is always present and desires to bless my efforts when I stand firm and trust Him at all times. I notice that whenever I keep my peace, and hold on to God's unchanging hand, the storm passes smoothly. In turn, I am not only blessed for staying in character, but those who witnessed my challenges are blessed because they saw the humble and loving example of Christ regardless of my storms, and most importantly, God Almighty is blessed because I trusted Him to get me through it. Amen:)!!
I thank God for His direction of the Holy Spirit because my boss was projecting a very unapproachable attitude towards everyone in the office. This is usually the norm, but this morning was really not a good time for me to deal with it. I woke up late from hearing my husband gab and vent about his family issues with siblings, not to mention Thursday night is "Family Fun Night" in our home; so it was late before my head hit the pillow. I barely made it to work on time after battling "road rage" and everyone in the office seemed to be on edge. My flesh wanted to agree and felt the entitlement of being on edge with them, but I remembered the peace that God always provides me with. I chose to remain calm. It was indeed a challenge to my spirit, but I must say the day has proved much better for me. Turns out that my boss is being evaluated for several grievances filed against him and he has expressed that he will be leaving the company very soon. My heart was heavy for him in spite of, so I decided to pray for him. Everyone needs peace. The peace that only God can give, which passes all understanding. He has a family too. Who knows what he goes through at home. I would like to share a bible verse that blessed me in the midst of my trial today that I shared with co-workers, and I would like to share it with you: 1 Peter 4:12-14
No matter how cold things can get, remember the Son will always shine.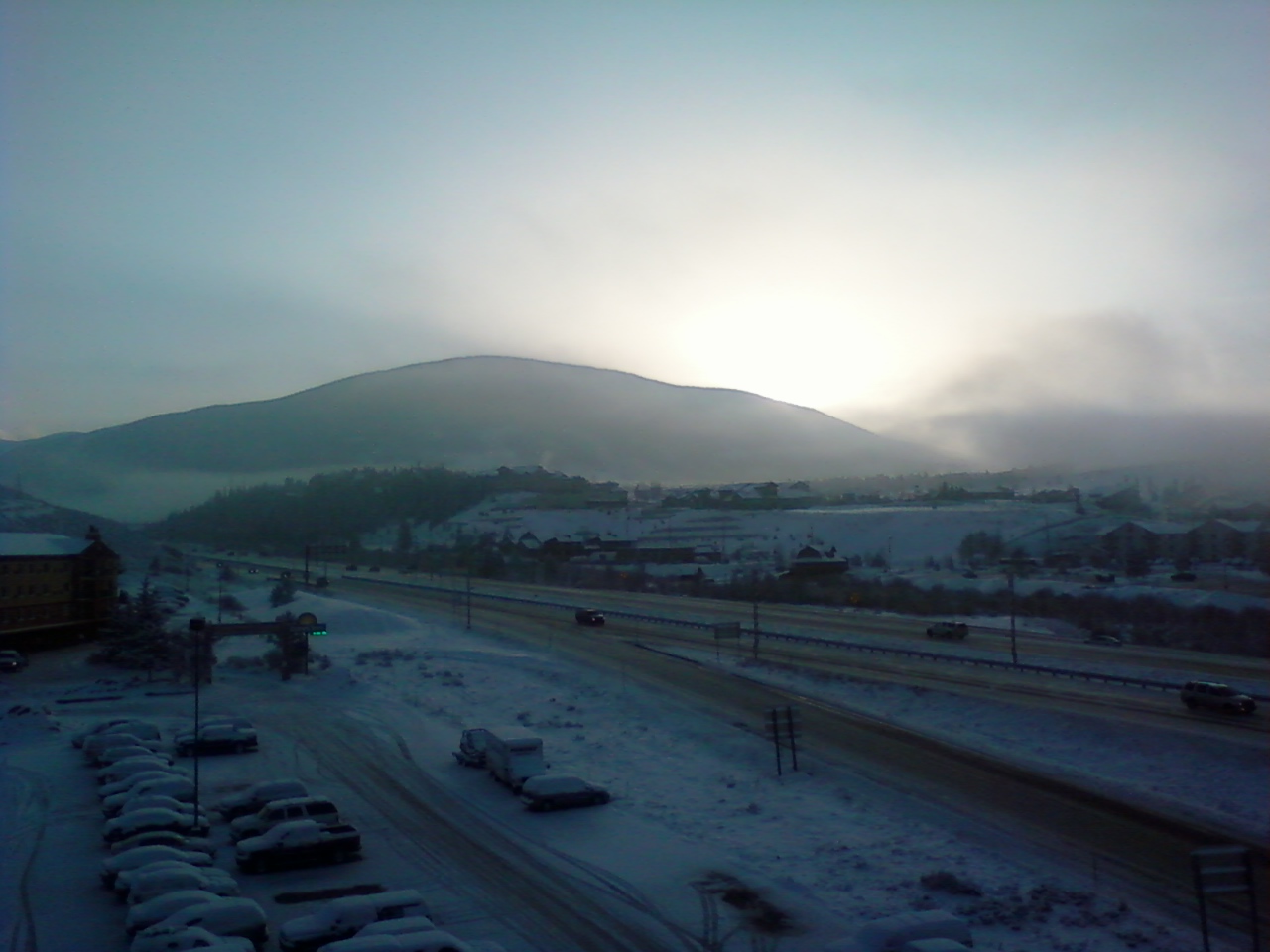 /